Private Health Insurance Statements have been sent to Members electronically and are available for download via your Online Member Service (OMS) portal, which you can access (and register for) by clicking here and following the screenshots below. The instructions to generate the statement can also be easily found on the home screen when you log in to Online Member Services.
Members that have opted to receive statements via post will receive these by Friday 14 July 2017.
If you have any questions regarding you 2016/17 Private Health Insurance Statement we're here to help, so please don't hesitate to get in touch.
Step one:
Login or register to Online Member Services (OMS) portal.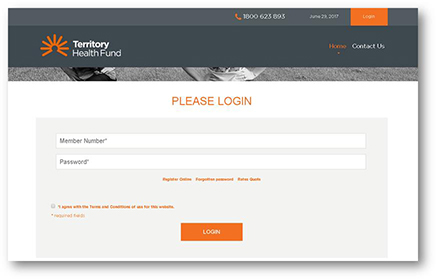 Step two:
Go to 'USEFUL TOOLS' followed by 'TAX STATEMENT'.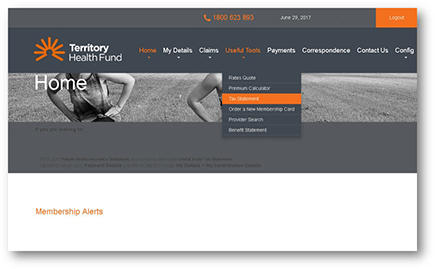 Step three:
Select 2017 from the drop down menu and the Statement will generate for you to download so you can save or print.