For those who don't know us, we're a health insurer in the Territory. We care about your health and exist to meet the health insurance needs of Northern Australians. We also aim to inspire your health and wellness goals, and cheer with you when it comes to celebrating your achievements.
For 30 days in January we're here to help you get moving and start healthy habits for 2019. We'll be sharing daily posts for you to stay on track, learn new ways to move and exercise, and test your fitness along the way.
What's included:
A new workout routine to get you started (see below)
Fitness tests
New exercises to add and/or swap into your workout routine
A variety of exercises to do at home or in the gym
30x surprise random gift giveaways to those engaging with us by commenting or liking a post (1x to giveaway daily, each to the value of $40)
FREE downloadable Weekly Fitness Planner (see below)
Workout routine to get you started
Whether you're already a gym goer, regular mover and shaker or starting fresh, you can take part in our 30 Days of Fitness. This workout routine will evolve and change as your progress throughout the month.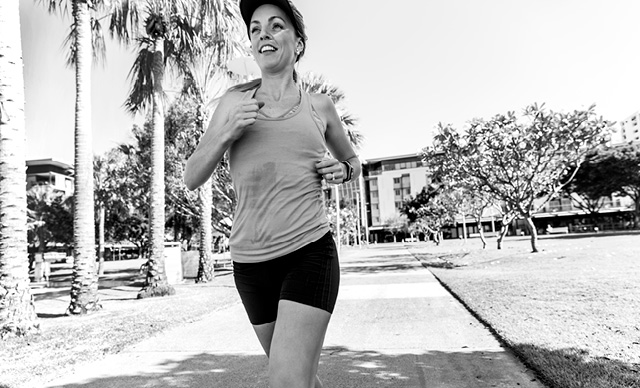 FREE Weekly Fitness Planner
Download our FREE Weekly Fitness Planner to help keep you on track. The hardest part of staying healthy is making healthy behaviours a habit and part of everyday life. Use it throughout the challenge to write down what you've learnt and enjoyed, and continue the habit for February!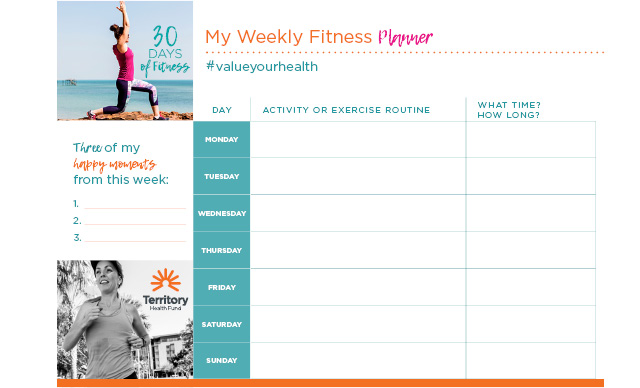 Smoothie Recipe Book
We love smoothies because they're a great healthy choice to cool down on a hot summer's day, are jam packed full of nutrients, and are great for the whole family to enjoy. These recipes will come in handy during our upcoming 30 Days of Fitness challenge.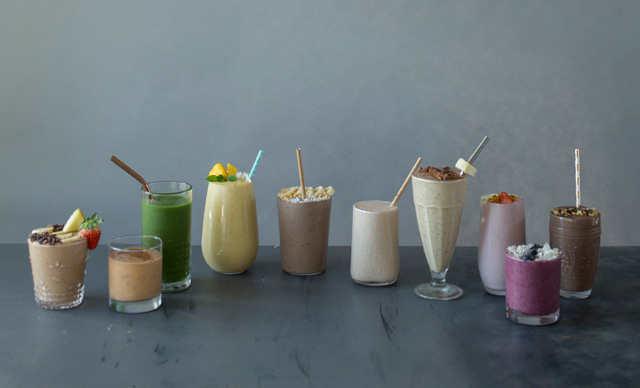 Daily prizes up for grabs!
We'll be surprising one participant with a special gift each day (each to the value of $40) just by commenting or liking a post during the promotion period.
How to enter
Follow our Facebook page.
Watch our Facebook page for our daily posts during the promotion period starting Tuesday 1 January 2019 and ending Thursday 31 January 2019.
Comment or like a post during the promotion period and we'll be surprising one participant per post with a special gift each day via Private Message.
Enter as many times as you like!
Terms and conditions apply and can be downloaded here.
What's the prize pack?
A Lorna Jane prize pack to the value of $40.00 and express post delivered to your door. It may also included a few Territory Health Fund merchandise goodies! Good luck.
Please note:
This fitness challenge is generic and does not provide advice on a particular matter, nor does it substitute for advice from an appropriately qualified medical professional. Before participating, seek advice from your medical professional about your suitability to participate in the program. You are participating at your own risk. The fitness challenge in no way guarantees against injury or death. No responsibility or liability whatsoever can be accepted by Territory Health Fund for any loss, damage or injury that may arise from any person using or participating in this challenge.
Get ready!
The challenge starts New Year's Day.